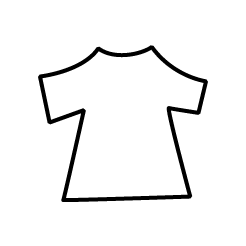 09-15.09.2017
EDICOLA RADETZKY , Milano
PUNTO COLORE LUDICO / COLORING GAME POINT /CGP is a POP-UP, an urban play center .
CGP offers leisure and temporary public service to experience a new aesthetic of the souvenir photo or landscape photograph at the Darsena, Milan's district.
CGP asks to the pedestrian to imagine themselves as a round or a square then, to draw down the geometrical shape chosen on a handmade postcard and to interpret it in the urban landscape for a photographic shot.
CGP promotes to color the urban landscape using swimming bath cups and T-shirts.
In other words, CGP uses a laboratory form based on 3 activities: drawing, body activity and photographs.
CGP attributes 3 roles to the public: PEDESTRIAN / PARTICIPANT / PLAYER
CGP proposes a game of 15 MIN long, it is free and suitable for adults and children. CGP has terminated with a collective action, an attempt group photo, on Friday 15th September at 7PM.
COLORING GAME POINT has been performed FOR 2.25 m2 / DARSENA PERFORMING OPEN CALL EDICOLA RADETZKY residency project
COLORING GAME-POINT /PUNTO COLORE LUDICO O ANCHE DETTO, CGP/PCL, È UN POP-UP, UNA LUDOTECA URBANA A TEMPO.
CGP/PCL OFFRE UN SERVIZIO PUBBLICO RICREATIVO E TEMPORANEO PER SPERIMENTARE UNA NUOVA ESTETICA DELLA FOTO 'SOUVENIR' O FOTO DI PAESAGGIO ATTORNO ALLA DARSENA A MILANO.CGP/PCL CHIEDE AI PASSANTI DI IMMAGINARSI DI ESSERE UN CERCHIO O UN QUADRATO, DI DISEGNARE LA FORMA GEOMETRICA SCELTA SU UNA CARTOLINA E, INFINE DI INTERPRETARLA FISICAMENTE PER UNO SCATTO FOTOGRAFICO.
CGP/PCL PROMUOVE LA COLORAZIONE DEL PAESAGGIO URBANO UTILIZZANDO T-SHIRTS E CUFFIE DA PISCINA
CGP/PCL UTILIZZA UNA FORMA LABORATORIALE BASATA SU TRE ATTIVITÀ RICREATIVE: IL DISEGNO, IL GIOCO CORPOREO E LA FOTOGRAFIA.
CGP/PCL ATTRIBUISCE ALL'INTERLOCUTORE TRE RUOLI: PASSANTE / PARTECIPANTE / GIOCATORE
CGP/PCL PROPONE UN GIOCO DI 15 MIN c.a., GRATUITO E ADATTO AGLI ADULTI E AI BAMBINI
CGP/PCL È TERMINATO CON UN'AZIONE COLLETTIVA, UN TENTATIVO DI GRUPPO, VENERDI 15 SETTEMBRE ALLE 19H.
COLORING GAME-POINT /PUNTO COLORE LUDICO È UN PROGETTO PENSATO PER 2,25 m2 / DARSENA PERFORMING OPEN CALL EDICOLA RADETZKY residency project